40 Things All Baby Boomers Think Are Cool
Baby Boomers of America, we're so deeply sorry to say this, but these things were never cool. No, it's time to accept that these choices were mistakes and move on to make better choices from now on.
Yes, yes, we know that some of these will be shocking and hard for you to accept. You may be angry, and you may disagree. And that's okay. Just know, even if you disagree, you are still wrong. Today, we're going to (mostly) overlook the big things and, instead, focus on the more mundane mistakes that plague every generation after the baby boomers.
So, children of the boom, let's take a look at exactly where your generation went wrong and why those choices don't hold up in modern day.
Cursive doesn't actually help. While it may look pretty, it's honestly an outdated waste of time.
Cursive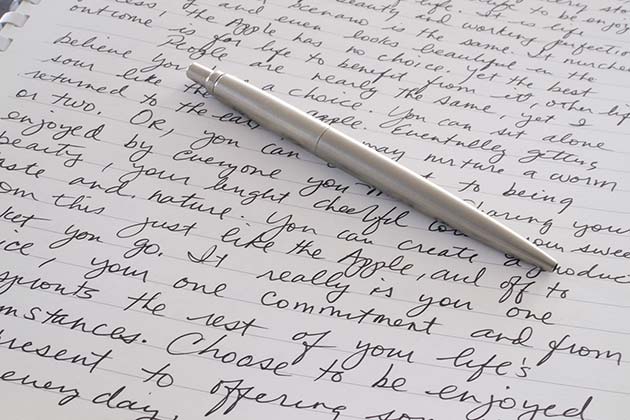 Surely there's got to be a better way to spend your time than working on your P's and Q's. 
ADVERTISEMENT
ADVERTISEMENT
ADVERTISEMENT
ADVERTISEMENT
ADVERTISEMENT
ADVERTISEMENT
ADVERTISEMENT
ADVERTISEMENT
Did you know...
In February 2020, Jeff Bezos bought the most expensive property in California: a $165 million mansion. It was designed for Jack Warner (the former president of Warner Bros. entertainment company). It took a decade to construct (spanning the 1930s and 40s). It comes complete with 9 acres of Beverly Hills land, a main house, a guest house, a tennis court, a golf course, and terraces.
While attending the Grammys in February 2000, Jennifer Lopez stepped out in a green Versace dress that instantly became a phenomenon. The barely-there ensemble had a dramatically low cut that came below JLo's belly button. It became such a talking point that it was Google's most popular search query up to that point, and it spurred the company to include images into search results. It became the motivation for Google Images.
Jennifer Aniston's star-defining role on friends started a hair craze in the 90s that even lasted into the early 2000s. Called "The Rachel," Aniston's shoulder-length haircut had grown-out bangs and highlights styled to perfection. A hairdresser in Detroit noted that at the peak of its popularity, 40% of her business was devoted to recreating "The Rachel." Too bad that it was notoriously difficult to maintain on your own at home.
Björk created a media sensation when she wore her iconic white swan dress to the 2001 Oscars. At the time, many derided it as hideous and a publicity stunt, but it has since gone down as one of the most memorable dresses of all time—even if it isn't exactly beloved. She says David Bowie was the inspiration behind the dress.
After her role as First Lady came to an end, Jackie Kennedy went into the publishing business. She became an associate editor at Doubleday and worked mostly on autobiographies. In fact, she was one of two original editors for Michael Jackson's 2009 autobiography Moonwalk, a #1 New York Times bestseller.