42 Easy Ways to Style Short Hair
Learning how to "faux-hawk" is a quick and accessible way to give your short hair an edge even when you feel boxed-in by your length. Like the 'frohawk, this mohawk-inspired style is not a permanent change, and it only requires a few styling tools to pull off. This look is made for short hair!
Pixie Faux-Hawk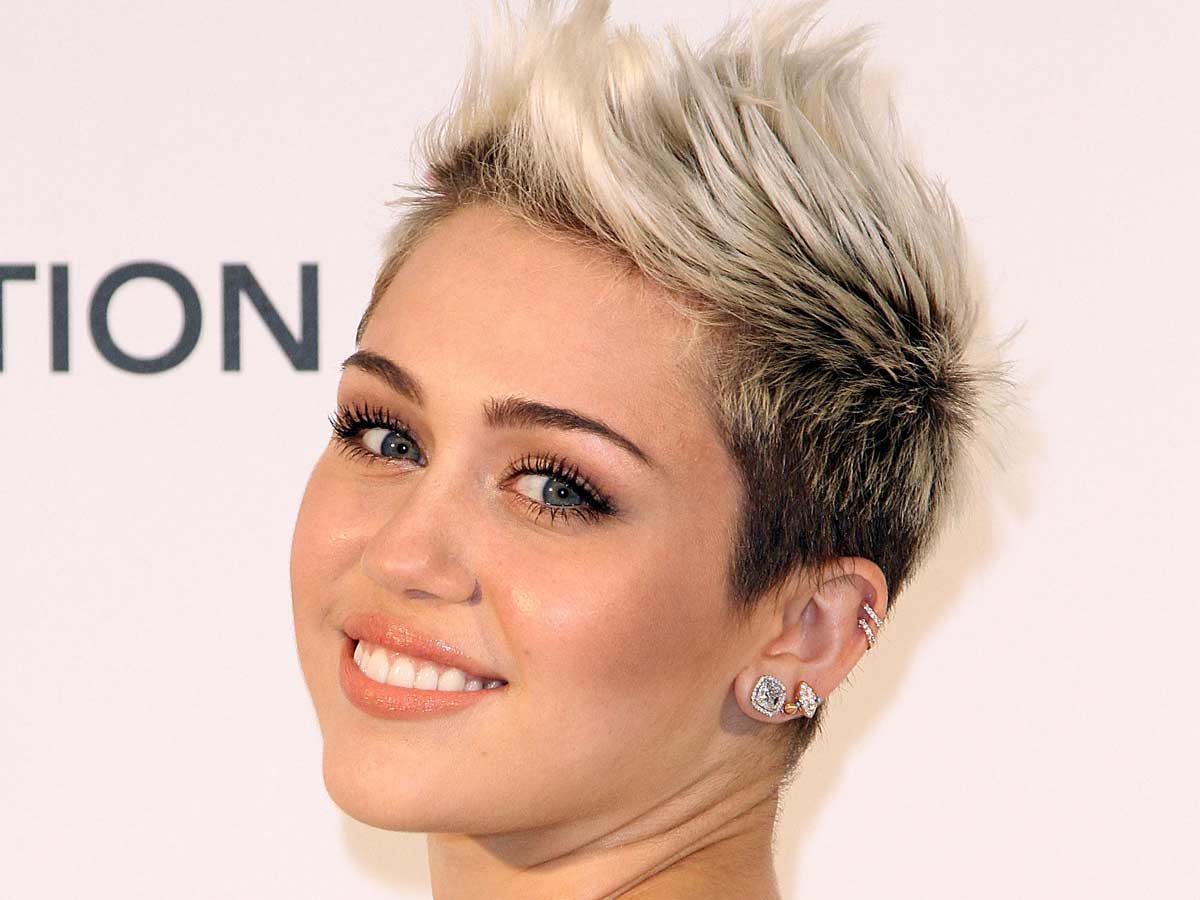 The most important step in styling your faux-hawk is texture with the second most being volume. Because most women rock this style with their pixie cut, you'll find that you actually have an advantage over your long-haired companions. Not only will you use a lot less styling paste, but your hair will actually look like a legit mohawk instead of some Coachella knock-off.
ADVERTISEMENT
ADVERTISEMENT
ADVERTISEMENT
ADVERTISEMENT
ADVERTISEMENT
ADVERTISEMENT
ADVERTISEMENT
ADVERTISEMENT
Did you know...
When Rihanna debuted her famous red locks in 2010 (around the same time she was featured on Eminem's "Love the Way You Lie"), she started a red-hair trend. Over the next twelve months, she changed her hairstyle 13 times—more than once a month! But that came at a pricey cost. Sources say the annual price tag came out to $1,168,000 on just her hair.
In the summer of 2007, Joh Hamm became a household name when Mad Men premiered to critical acclaim and strong ratings. Just over a year and a half later, Ellie Kemper stole America's hearts (and Dwight's and Andy's) when she became the new receptionist on The Office. Before they were famous, Hamm was Kemper's high school drama teacher!
Björk created a media sensation when she wore her iconic white swan dress to the 2001 Oscars. At the time, many derided it as hideous and a publicity stunt, but it has since gone down as one of the most memorable dresses of all time—even if it isn't exactly beloved. She says David Bowie was the inspiration behind the dress.
Jackie Kennedy is famous for redecorating and renovating the interior of the White House. Actually, on just her first day, she ordered $50,000 in changes for new rooms for the children and upgrades to the kitchen. She later hosted a tour of the White House for CBS News which was viewed by 56 million people and won her an Emmy Award.
After her role as First Lady came to an end, Jackie Kennedy went into the publishing business. She became an associate editor at Doubleday and worked mostly on autobiographies. In fact, she was one of two original editors for Michael Jackson's 2009 autobiography Moonwalk, a #1 New York Times bestseller.