42 Easy Ways to Style Short Hair
Learning how to "faux-hawk" is a quick and accessible way to give your short hair an edge even when you feel boxed-in by your length. Like the 'frohawk, this mohawk-inspired style is not a permanent change, and it only requires a few styling tools to pull off. This look is made for short hair!
Pixie Faux-Hawk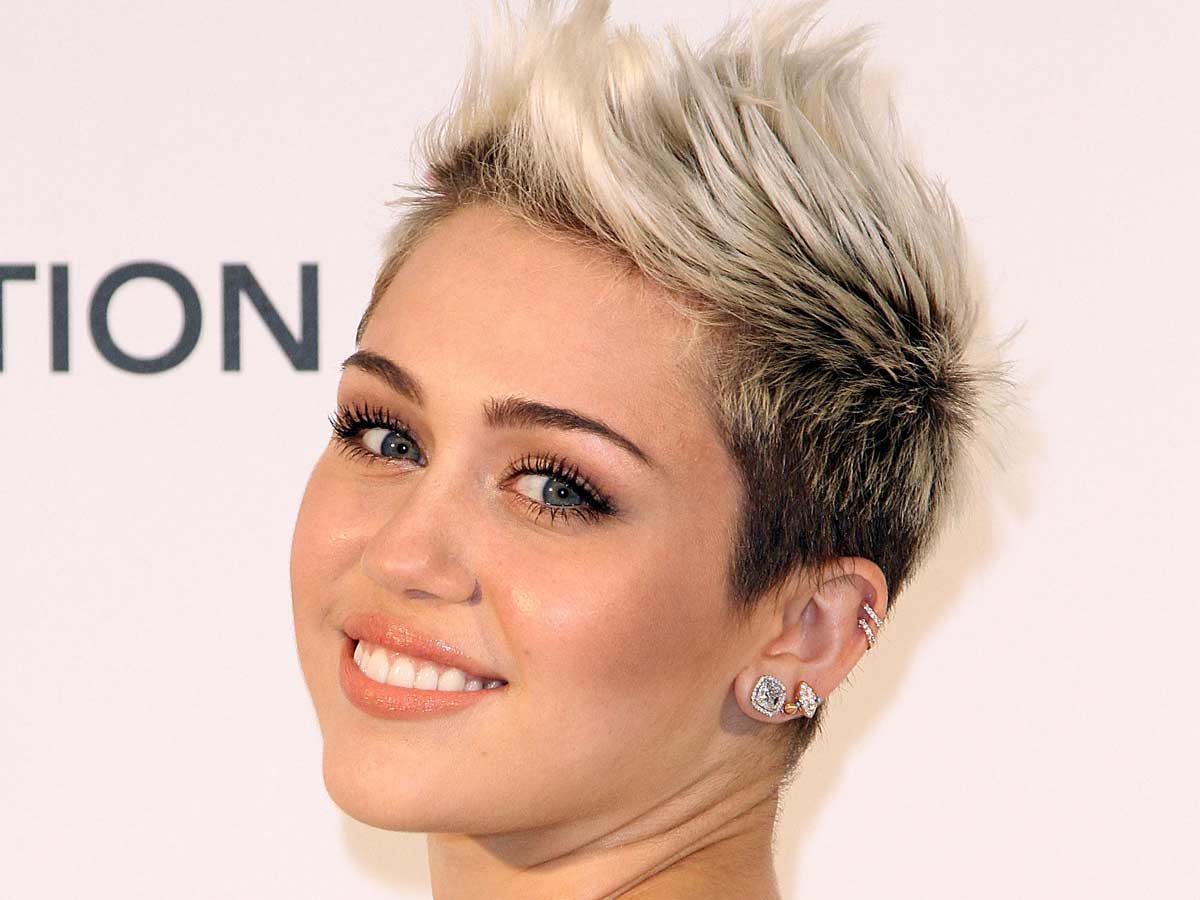 The most important step in styling your faux-hawk is texture with the second most being volume. Because most women rock this style with their pixie cut, you'll find that you actually have an advantage over your long-haired companions. Not only will you use a lot less styling paste, but your hair will actually look like a legit mohawk instead of some Coachella knock-off.
ADVERTISEMENT
ADVERTISEMENT
ADVERTISEMENT
ADVERTISEMENT
ADVERTISEMENT
ADVERTISEMENT
ADVERTISEMENT
ADVERTISEMENT
Did you know...
Jackie Kennedy is famous for redecorating and renovating the interior of the White House. Actually, on just her first day, she ordered $50,000 in changes for new rooms for the children and upgrades to the kitchen. She later hosted a tour of the White House for CBS News which was viewed by 56 million people and won her an Emmy Award.
After her role as First Lady came to an end, Jackie Kennedy went into the publishing business. She became an associate editor at Doubleday and worked mostly on autobiographies. In fact, she was one of two original editors for Michael Jackson's 2009 autobiography Moonwalk, a #1 New York Times bestseller.
Paris Hilton not only lives in a mansion, she also built a doghouse mansion for her Chihuahua. It's 300 square feet and includes air conditioning and heating. It comes decked out with designer furniture, a chandelier, a pink paint job, second-floor balcony, and enclosed "yard." It's not enough for you to live in luxury. Your dog must, as well.
In February 2020, Jeff Bezos bought the most expensive property in California: a $165 million mansion. It was designed for Jack Warner (the former president of Warner Bros. entertainment company). It took a decade to construct (spanning the 1930s and 40s). It comes complete with 9 acres of Beverly Hills land, a main house, a guest house, a tennis court, a golf course, and terraces.
Jennifer Aniston's star-defining role on friends started a hair craze in the 90s that even lasted into the early 2000s. Called "The Rachel," Aniston's shoulder-length haircut had grown-out bangs and highlights styled to perfection. A hairdresser in Detroit noted that at the peak of its popularity, 40% of her business was devoted to recreating "The Rachel." Too bad that it was notoriously difficult to maintain on your own at home.